We had decided that after our stays in the African bush, we would relax a few days at the Indian Ocean. Our entire trip had been arranged through a group called Bush Homes of East Africa. One of their offerings was a place on the Indian Ocean that accomodated 6 or 8 people. It looked like the type of place we wanted to stay so we booked it as our final stop. We flew from Nairobi to Mombassa and were met there for the drive to Takaungu. We arrive at this very lovely home and are shown around the property. When we asked how many other guests would be staying with us, they informed us that although they could accomodate 6 to 8 people, there was only one group at a time and WE were it. The entire place was ours for the days we were there

"What would you like to eat?" "Would you like to go for a sail on our boat?": "Would you like to go snorkeling or scuba diving?" "Would you like to explore the area?" These were some of the questions after our initial tour of the house. Of course we wanted to do ALL of these things and we did. As for the food, we opted for fresh fish, local foods and local dishes. The pictures below only give a glimpse of this wonderful place. Our hosts were extremely gracious and welcomiing. It was the perfect way to end a wonderful trip to Africa.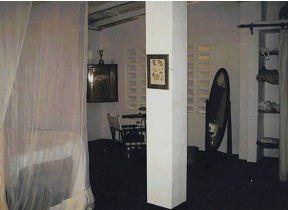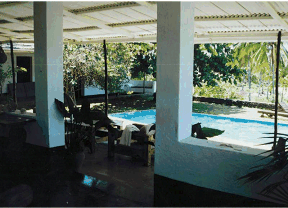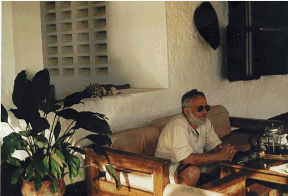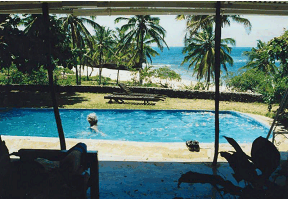 On the left is our bedroom. The picture doesn't do it justice. It was large and roomy and very comfortable.



On the right, is the rare picture of me relaxing on the veranda overlooking the pool which is pictured below.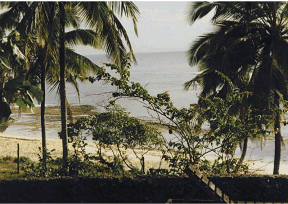 The house was right on the Indian Ocean and had a nice beach front a short walk from the pool.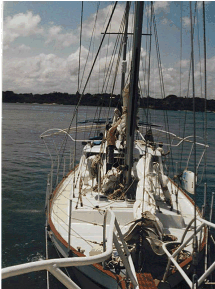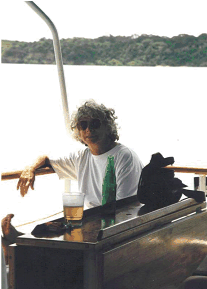 And then the boat. What a way to live!

And what a way to end a fantastic trip!