We flew to Abu Simbel for an overnight stay. We had heard that the temples there were not to be missed. It was true. The temples are remarkable in more ways than one. First of course is the size and scope of the Temples. But they are also the beneficiaries of an amazing international project. When the Aswan High Dam was built, it created Lake Nasser which would have submerged the Temples. With the aid of a joint international project, the Temples were cut and moved to higher ground in order to preserve them. As you look at the pictures try to imagine the work involved in the original building and also the relocation.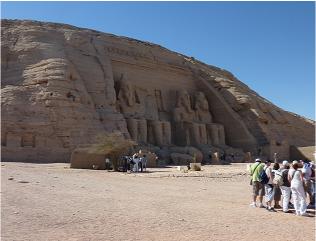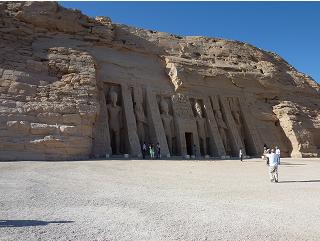 <-- The temple of Ramesses II
The temple of Queen Nefertari -->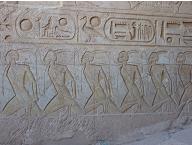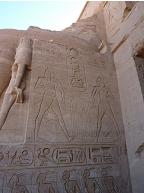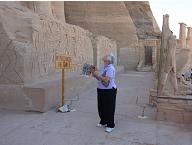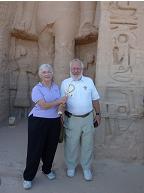 Granny studying some of the carvings.

Granny & Grandpa holding the key of life

These slaves are definitely of African descent.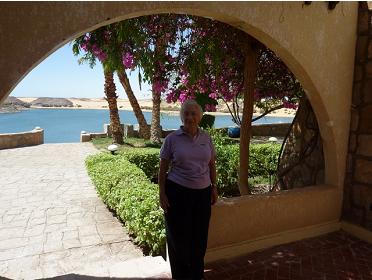 Most tourists fly to Abu Simbel early in the morning, tour and then return a few hours later. We decided to stay overnight. This is the view from the terrace of our room overlooking Lake Nasser.