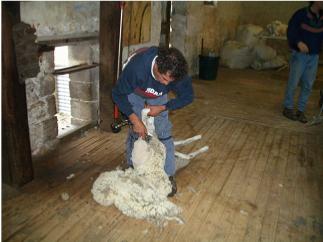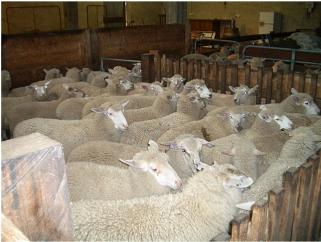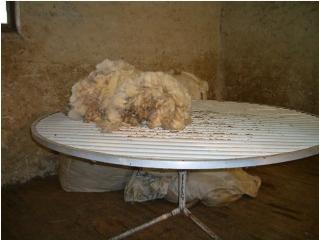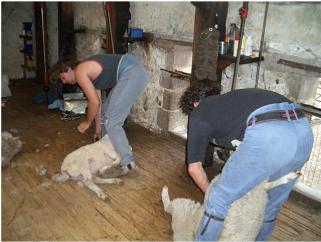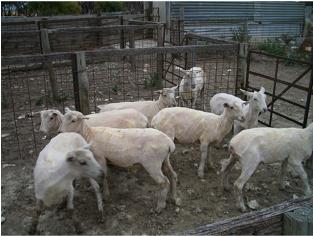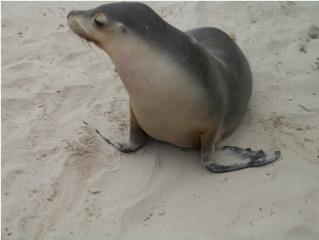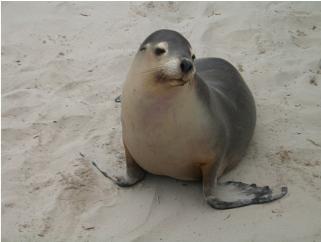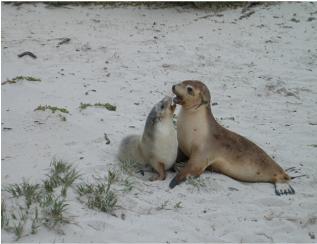 We flew from Melbourne to Adelaide where we changed planes to a small, twin engine plane for the short hop to Kangaroo Island. At Kangaroo Island, we were met by Graham Wheaton and transferred to our wonderful B & B - Stranraer Homestead.



Stranraer is a working sheep farm. It was our luck that they were shearing the day we were there.

We saw the full operation from fully clothed sheep to the denuded end product. There were a couple of shearers working and they were VERY efficient.

The two shearers do their thing.

It starts with a herd of sheep waiting to be shorn.

Finally the pile of wool and the shorn herd.

We took a night excursion with Graham to see the fairy penguins. Since flash wasn't allowed, none of my pictures were usable. Here is one from the Net.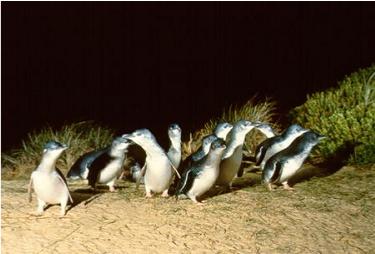 We also took a full day tour of the island during which we saw a some of the agriculture, some of the countryside and some of the wildlife. We stopped for a "picnic" lunch of fresh fish, biscuits, salad, and wine.

While lunch was being prepared, I did some exploring and came across an echidna.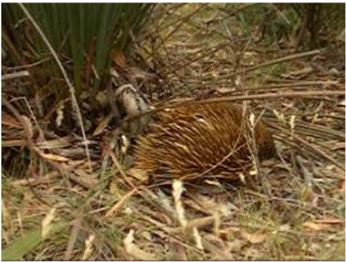 After lunch we went to Seal Bay. Aptly named because of all the seals there. They were very playful, very noisy and very photogenic.


Everything started out great. As we were getting ourselves settled, it started to rain. It started to POUR. Unfortunately, it also started to rain INSIDE! Luckily we were able to get in touch with the owners who lived in another section of the building.

It seems we weren't the only people having a problem. It was such a heavy downpour that the streets were flooding and the entire area was having problems. Fortunately, the rain stopped and we were able to walk a couple of blocks to a pub where we could have dinner. The stay turned out very nice and given the opportunity, I'm sure we would return.

The next morning we were off to Ayers Rock - the Red Center.





We took the early flight back from Kangaroo Island to Adelaide where we were met by our guide for the day. The day was spent visiting some of the vineyards in the Barossa Valley outside of Adelaide.

We enjoyed the wines, had a nice lunch and returned to Adelaide where we were staying at a wonderful B & B - North Adelaide Heritage Group.

As we walked into our "suite" = Bishop's Garden - Granny commented that she could just stay here for the rest of the trip. It was newly decorated, spacious and beautiful. I don't have any pictures so I borrowed one from the B & B.