Sunday morning! TIme for our first visit to the Hermitage Museum. It's a fairly short walk from the hotel to the Winter Palace so off we went. Tatiana suggested that we dress in light clothing as the Hermitage is not air conditioned and gets very warm. (She was right!)

The Hermitage is an immense collection of art and artifacts. Over three million objects from all over the world. A highlight of the collection is the Treasure Gallery which require special tickets and reservations. Our first day at the Hermitage included a visit to the Gold room scheduled for 11am. We arrived a few minutes early and had to wait until exactly 11 when our guide started our tour. We had arranged for a private tour so it was just the two of us, Tatiana and the Hermitage guide. The Hermitage guide only spoke Russian so Tatiana was our interpreter. (We will see the second part of the Treasure Gallery - the Diamond room - on our next visit to the Hermitage.) The Gold room contains gold artifacts from the 7th century B.C. to the 19th century A.D. It is truly an amazing exhibit. Unfortunately, photography is not permitted in the Treasure Gallery so I have no pictures.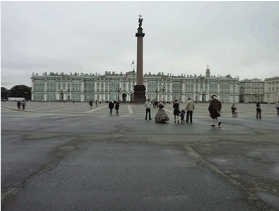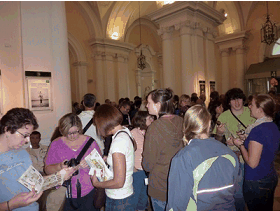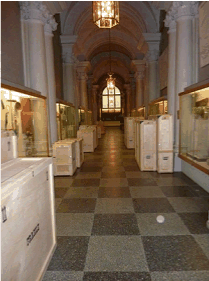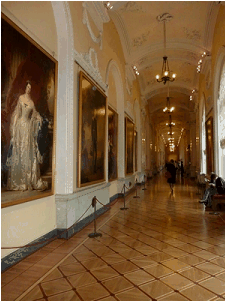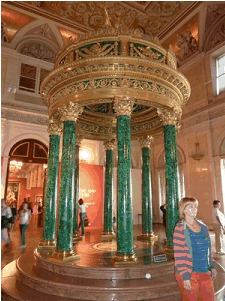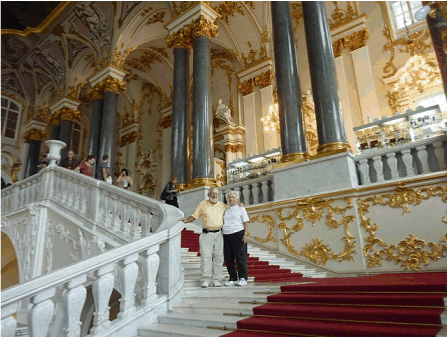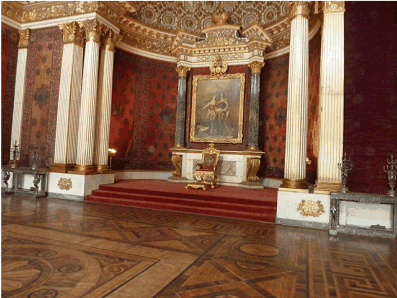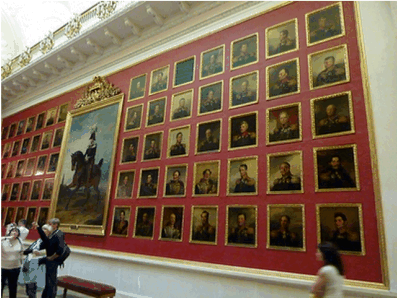 <- The Winter Palace as we approached it. It's really larger than it looks!

We had been warned about the crowds. ->

Not everyplace was crowded with people. Tatiana was an excellent guide taking us around all the crowds and finding the empty corridors to the Treasure Gallery. Some of the corridors were filled with crates of exhibits rather than tourists. Others were lined with portraits of royal family members.

Of course we had to make our grand entrance!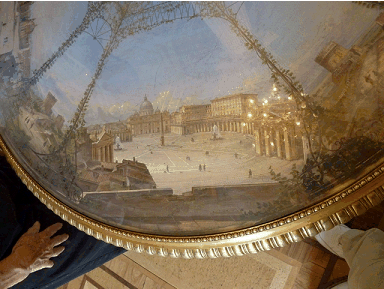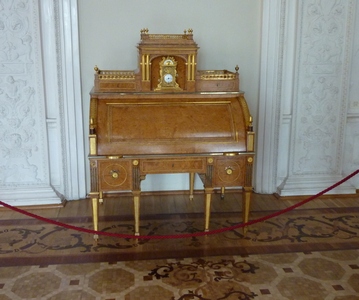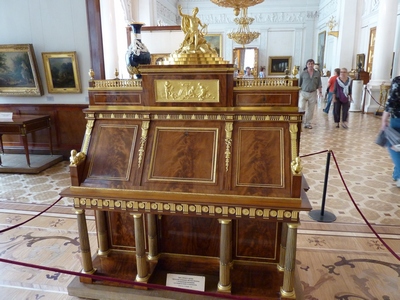 This table top is a mosaic. It is one of many examples of fine mosaic work in the museum.

A lot of the pieces in the Hermitage are functional objects that show the beauty and craftsmanship of the times. Each of these desks has a secret compartment that was known only to the owner.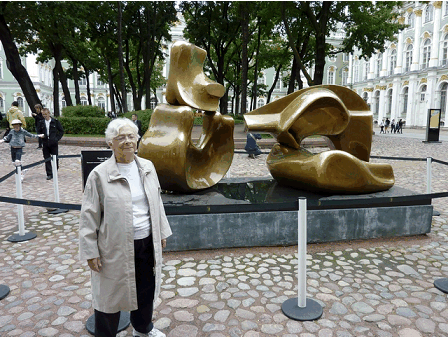 Granny in front of one of 3 Henry Moore sculptures that are standing in front of the Hermitage.