We stopped in Lima 3 times during the trip. The first two times were quick, overnight stays enroute to our next destination. However, it's worth going into detail because of what happened.

Our first overnight was enroute from Quito to the Sacred Valley. We arrived fairly late in the evening and went directly to our hotel - The Country Club. We had a magnificent room in this stately hotel.

The second overnight was enroute from Puno to Santiago. This time we arrived about 7pm and again went straight to the hotel - Miraflores Park Hotel. Upon arrival we were informed that we were entitled to an upgrade and that we would staying in the Presidential Suite. This was so amazing that I HAD to take some pictures. Below are two views of the living room and a picture of our patio. We were on the 10th floor!

The bedroom was equally large as was the bathroom area. In fact the bathroom area was so large that when Granny went to take a shower, I stood at the entry and flipped light switches until Granny yelled and told me that the light had gone on.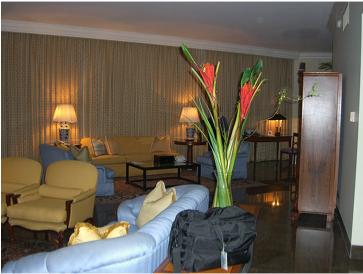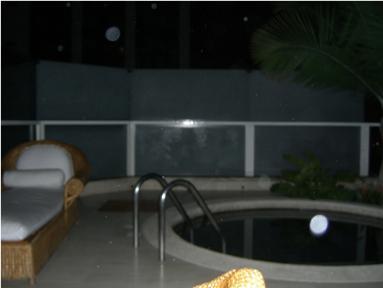 Our third stop in Lima was at the very end of the trip. We flew from Buenos Aires to Lima and immediately went to Nasca for an overnight stay. The trip to Nasca was to see the famous Nasca Lines.
The Nasca Lines can only be appreciated from a distance. So, the way to view them is from a small plane. We went for a 45 minute ride around the area viewing many of the drawings. Below are a couple of my pictures. However, to get a better view and explanation of the lines click
Nasca_Link_1
. For a fun site including puzzles of the Nasca Lines click
Nasca_LInk_2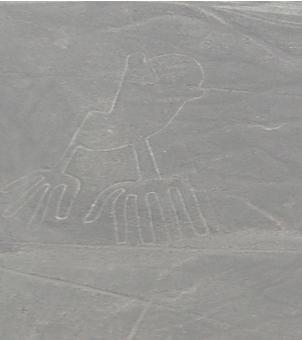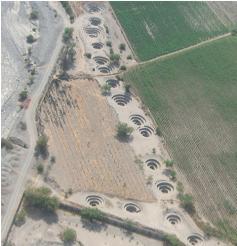 The Hummingbird -->






<-- The Hands

As in the other large cities - Santiago and Buenos Aires - we have a limited number of pictures of Lima. We were in Lima Christmas day and the 2 days before. Our guide, Kharla, was terrific. She showed us different sections of the city and we visited a number of crafts people. We spent one morning at one of the archaeological museums which was very interesting. They had an enormous collection of pre-Columbian artifacts from around Peru. They also had an interesting timeline chart showing the dates of the Peruvian cultures. Below is a picture of this timeline. Click on the picture to see an enlarged version.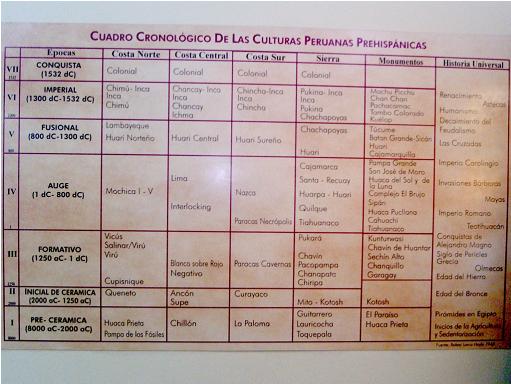 We were in Lima on Christmas Day. What is there to do in any city on Christmas Day? That's easy - PLAY GOLF!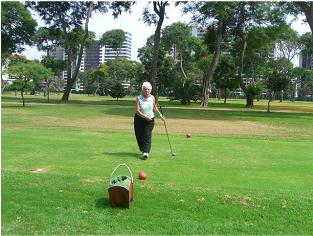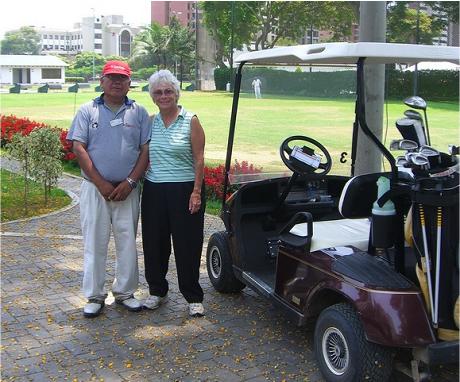 The finale to our stay in Lima and our South American adventure was a fantastic dinner at Rosa Nautica. We were treated as royalty and they had a special dessert to celebrate our 50th anniversary. What a GREAT end to a GREAT trip!